Midwest Flooring Company | Flooring Installation
Kansas City's Favorite Floor & Tile Contractor
Beautiful flooring installation, backsplashes, and showers for your home. Midwest Flooring Company is responsive, accessible, and deliver the highest quality in Kansas City. Not sure where to start? Schedule an estimate and work with us – start to finish.
Beautiful flooring installation, backsplashes, and showers for your home. We are responsive, accessible, and deliver the highest quality in Kansas City.
I'm Ready for My Free Estimate
Are you ready for a quote?
Best Kansas City Flooring Contractor
We specialize in hardwood, laminate, luxury vinyl, and tile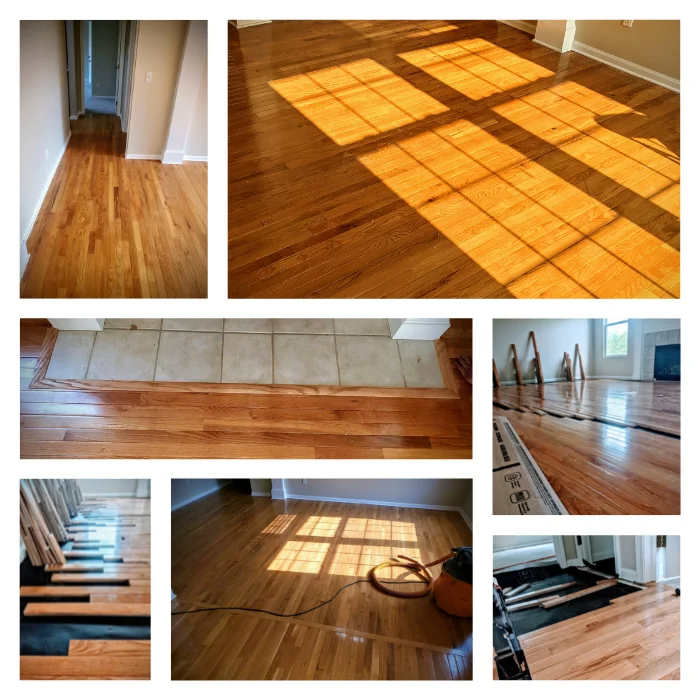 There are many various types of hardwood flooring, each having its own charm, color, durability, and character. Regardless of the option, we're here to help.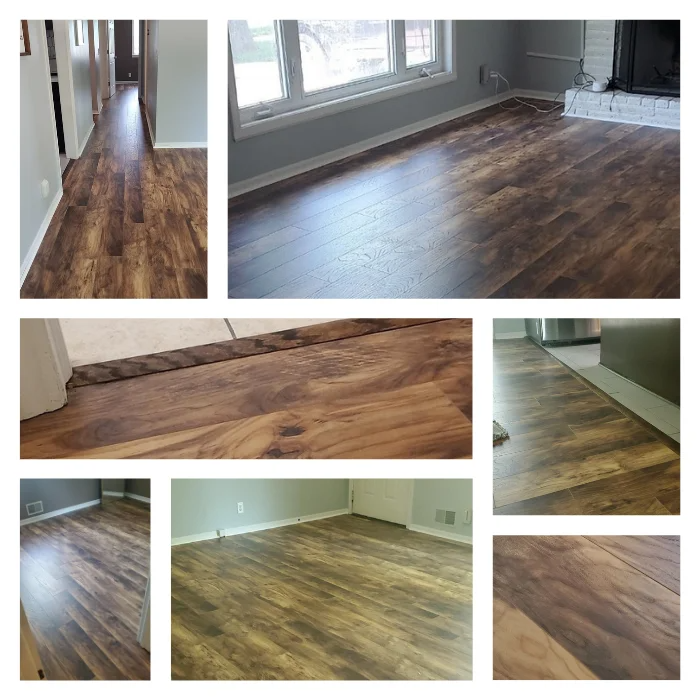 Laminate flooring is a multi-layered synthetic floor that is produced and fused in a lamination process to imitate wood, stone, or tile with a photographic layer behind a transparent protective layer.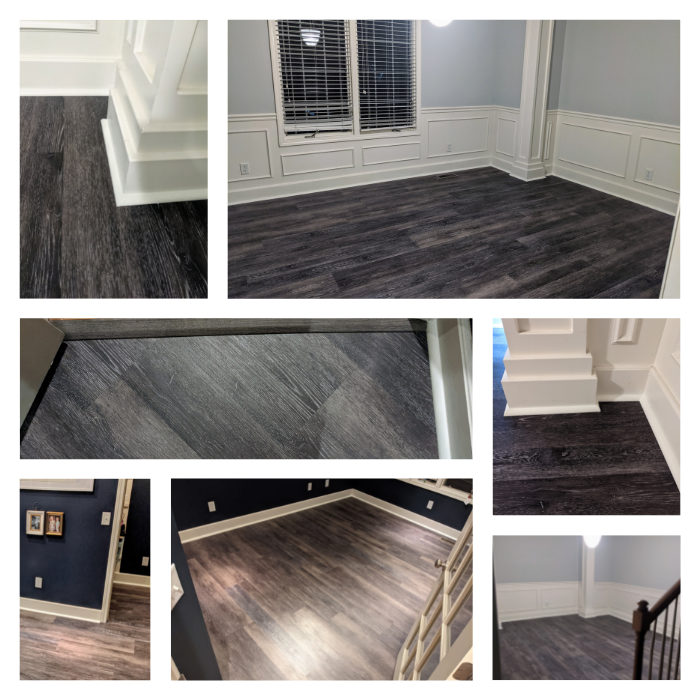 Low-cost, long-lasting, and easy-to-install flooring material, vinyl flooring may be the best option for you. Of course, it is water resistant and that means it can be used in every room of the house.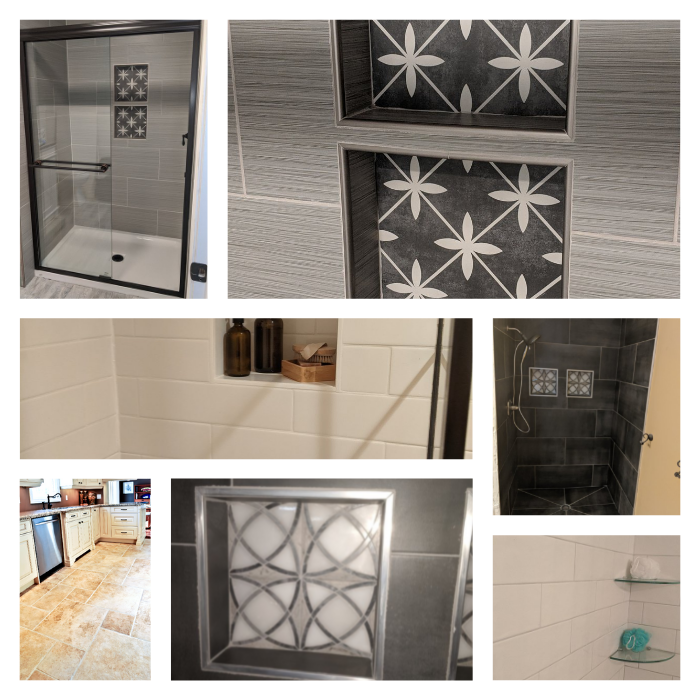 Tile Floors, Showers & Backsplashes
Looking for a fresh, new look for your home? Ceramic or porcelain tile is the perfect option! Our team will take care of every detail, from measuring to waterproofing, to ensure a beautiful, long-lasting result.
You know how starting a flooring installation project can feel overwhelming?​
Well, Midwest Flooring Company is here to help make the process simple!
"How can I locate a reliable, quality-focused Kansas City flooring installer that is also available to take on the job on my timeframe?"
"Also, how can I get a local Kansas City flooring contractor to come out and give me an estimate?"
Breathe easy and don't worry, Midwest Flooring Company Installs Hardwood, Laminate, Luxury Vinyl, and Ceramic/Porcelain Tile products for all the local Kansas City & Overland Park Suppliers. As a result, customers aren't forced to sacrifice either material or service. Above all, we want to ensure your project is done properly – to stand the test of time.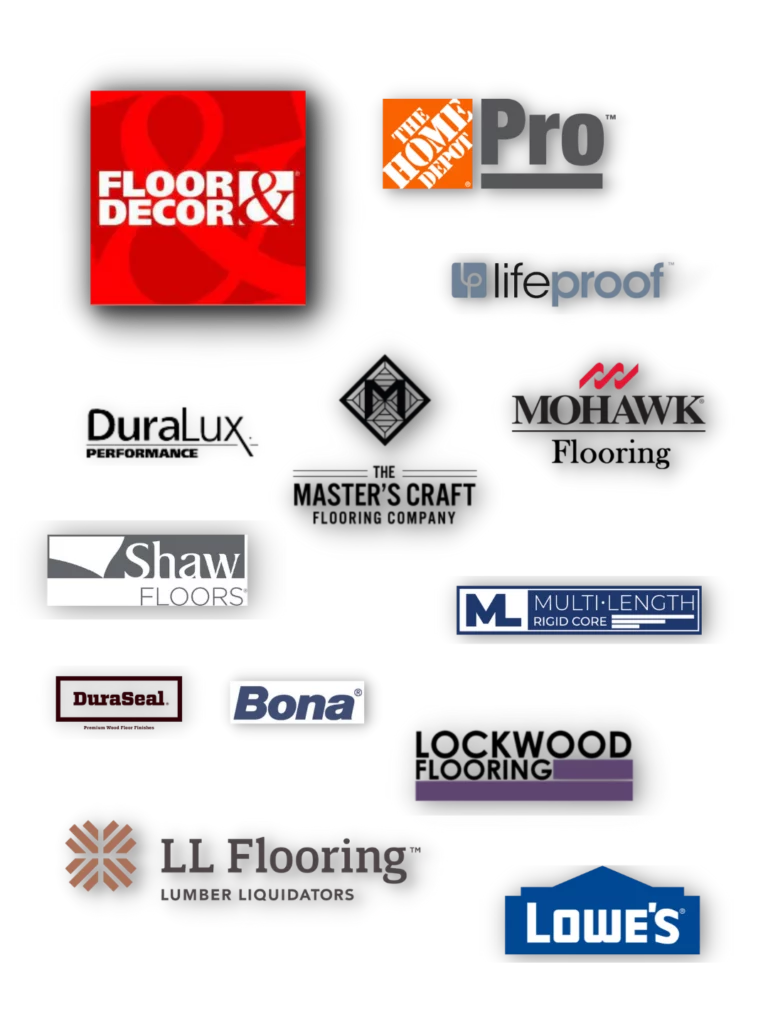 Midwest Flooring Company is the best Kansas City flooring installation service:
Flat-rate pricing that is both affordable and completely transparent (no surprises)
Licensed, screened, and insured installers to work in your home
World-class customer service and the industry's greatest quality guarantee.
Not to mention, our highly-demanded Kansas City flooring crews may be available to begin your free floating floor install within a week.
01. Get Your FREE Consultation
Midwest Flooring Company is able to keep costs low by leaving flooring selection up to you. For instance, costs including materials, inventory and showrooms are cut out and we pass these savings directly on to our customers. What's your inspiration? We can help you find the perfect product.
Estimates are completely free whether in person or virtual. We measure the room(s) that will be floored and discuss further details of the project. Your Midwest Flooring Company Representative will provide you with an estimation of the final price for service as soon as we have calculated cost.
If you decide to move forward with the project,  then go ahead and purchase your flooring material! Your Midwest Flooring Company rep will be sure to coordinate the amount to order.
04. Flooring Installation
Midwest Flooring Company's talented flooring installers are here to help bring the vision for your home to life. We handle projects methodically from prep work to clean up. Your team of installers will explain any important care and cleaning instructions before they leave. We promise 100% satisfaction.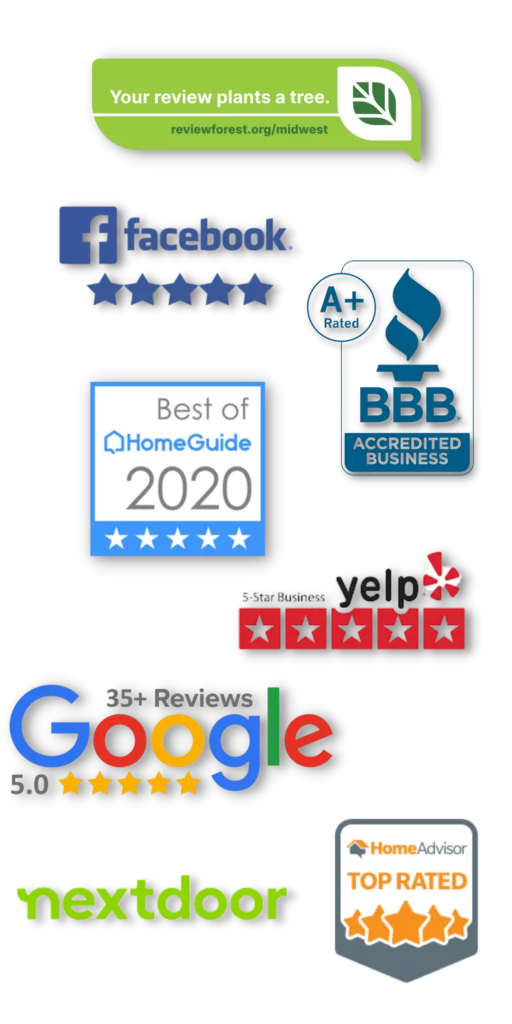 During the last few months, our expert installers have received flawless 5-star evaluations – and as a result, we've planted 35 trees and counting to celebrate.
"I've done a lot of contract work before and have to say the responsiveness was the most impressive. Tyler seemed to always get back to me quickly. Nothing is more frustrating than when you have a small concern, your guy doesn't call back for two days, and you're sitting there wondering if there is more to worry about. Job quality was good, I was given good advice on a variety of flooring material ideas. Workers were on time and very professional."
"Tyler is incredibly professional, personable, and hard-working! You will get extreme value from the work he offers, with excellent results. I highly recommend Midwest Flooring for anyone in the KC region looking to get the most out of their re-flooring project!"
The Top Rated Flooring Installation & Hardwood Refinishing In Kansas City and Overland Park​
Midwest Flooring Company is the reliable flooring contractor you've been looking for. We're a Kansas City-based residential flooring company that makes installing new flooring in your home a breeze. To get started, go ahead and schedule a consultation.

About Midwest Flooring Company Kansas City
Reliable Flooring Installation Is Defined By Customer Service
We are Kansas City natives who have become dissatisfied with the process of hiring a reliable flooring contractor for our homes.
Furthermore, being home improvement business owners ourselves, we were perplexed by the industry's lack of innovation.
We came to the conclusion that there has to be a better method to identify and collaborate with the top installers in Kansas City and the Overland Park areas.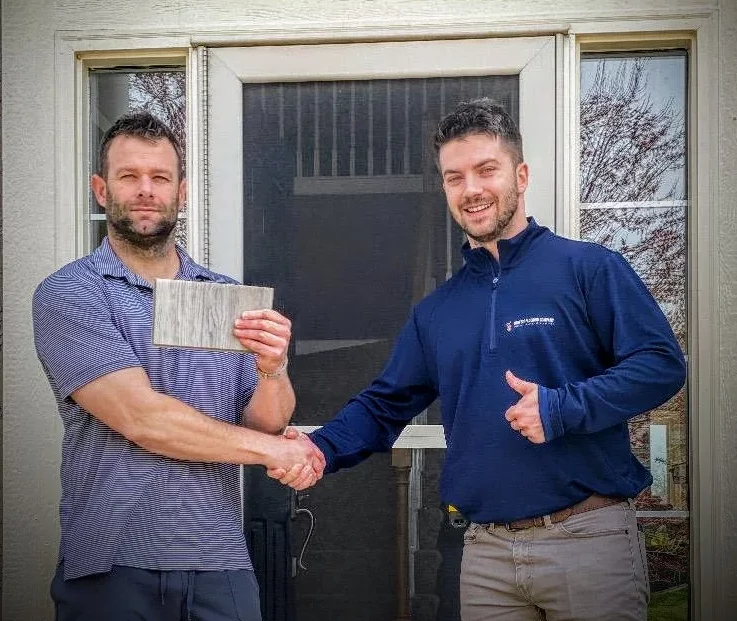 The #1 Rated Flooring Contractors In Kansas City & Overland Park
Midwest Flooring Company Kansas City is a flooring installation company in the Prairie Village area of Kansas City. We're a top-rated professional flooring company in Kansas City, Kansas & Missouri that specializes in laminate flooring installation, luxury vinyl installation, and hardwood flooring installation + refinishing as well as trim molding services, quarter round or base shoe molding.
To summarize, Midwest Flooring Company flooring installers was founded in Kansas City to make the dirty process of hiring a reliable flooring contractor for your home simple.
We've made obtaining a quality flooring job easier than ever before by combining technology and decades of flooring experience.
Reliable Flooring Installation Services Kansas City
Without a doubt, Midwest Flooring Company is the most reliable flooring option to install new rigid core luxury vinyl flooring or any other luxury vinyl, laminate or hardwood in your home in Kansas City.
Our professional installers are eager to give an outstanding flooring experience, from living rooms to kitchen base shoe molding or quarter round trim.
Thankfully, you will no longer have to wait weeks for quotes or play phone tag with local flooring contractors. In reality, we've removed the most painful aspects of finding Kansas City flooring contractors for your home.
Our systems and pricing standards have streamlined that process.
Now you are able to get an accurate and transparent flooring installation price quote over the phone in minutes.
Experienced Kansas City Flooring Installers
When it comes to laminate, luxury vinyl, or hardwood services, trust is everything.
Accordingly, the Midwest Flooring Company team hand-selects the best installers in the Kansas City area. Without question, our 100% licensed & insured, reliable flooring crews in Kansas City are, first and foremost, integrity-driven professionals.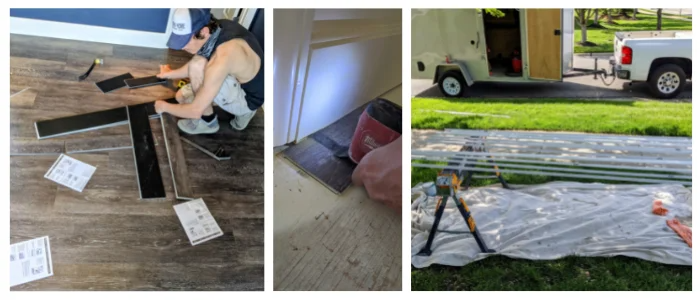 Our approach begins with a thorough qualifying process, prioritizing NWFA certified installers, followed by a series of in-person interviews. An extensive reference check is followed by on-site trials in our own homes.
Without a doubt, we go to great lengths to guarantee that you only deal with contractors who are passionate about quality work and customer service.
In fact, Midwest Flooring Company is made up of industry veterans who have created some of the industry's most reputable businesses over the last 15 years.
We are, without a doubt, specialists when it comes to locating outstanding flooring installation professionals in the Kansas City region to assist our laminate, luxury vinyl, hardwood and refinishing consumers.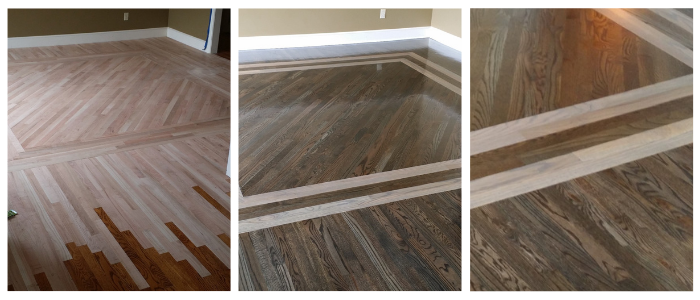 We want Kansas City flooring contractors that have at least 5 years of experience and a proven track record of honesty and superior craftsmanship.
Furthermore, you can be confident that your flooring staff is properly qualified, insured, and has the necessary experience to complete the work correctly. Similarly, we would only send a flooring team to your home that we could personally recommend. As a consequence, our Kansas City installers are well-known for producing high-quality results and providing dependable service.
Are You Interested In Joining Our Team?
Are you an experienced and NWFA certified hardwood flooring professional or experienced in tile shower remodels? Are you motivated by incentives and a relationship-driven culture? Apply today to join our rapidly growing team.
The Most Trusted Flooring Service Guarantee
No question, our system allows our flooring pros to perform the best work of their lives without sacrificing customer service.
From daily progress reports to a full cleanup after your project is finished, we ensure a world-class flooring service experience, from beginning to end.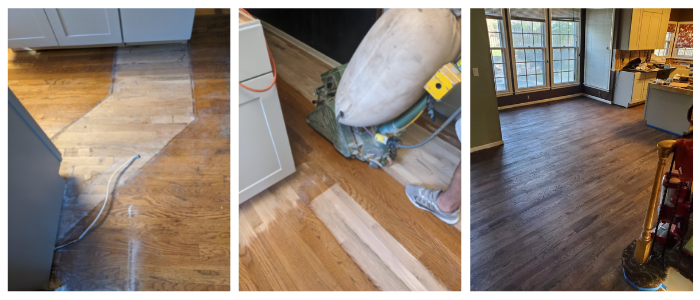 Furthermore, we provide the most comprehensive service quality guarantee in the flooring business.
As a result, if you are not completely happy with the level of service and quality given, we will do all possible to put it right. We guarantee it.
Overall, you can be confident that your Kansas City home flooring project will be completed to a high standard. Midwest Flooring Company has done all of the research to discover the best reliable flooring installers in Kansas City & Olathe area!
Kansas City Communites We Service
Similarly, to guarantee that your project is done correctly, we recommend using high-quality products like Rigid Core Luxury Vinyl flooring. To ensure quality service every time, each of our flooring projects also includes a full-service project manager.
You can rely on your dedicated project manager to assist you from start to end.
Overall, we have eliminated all of the most difficult aspects of installing new floor in your home. Without a doubt, you may finally look forward to working with a Kansas City flooring contractor.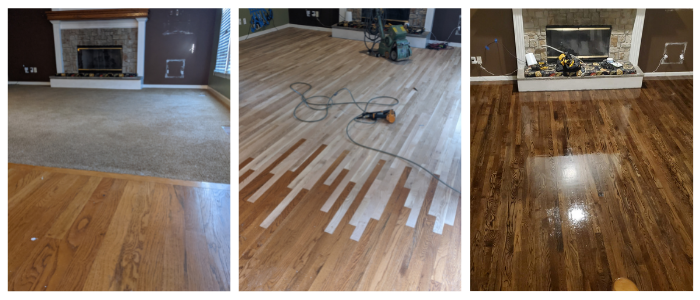 Our skilled local flooring contractors can assist you whether you require a speedy flooring install for a home renovation in Overland Park or hardwood refinishing for your home in Prairie Village.
A handful of specific Kansas City neighborhoods always stand out as our most popular. Let's take a look at a few of these Kansas City neighborhoods and what makes them special.
Flooring Prairie Village KS
It's no surprise that the Kansas City neighborhood where Sean, one of our founders resides with his family, Prairie Village, is one of Midwest Flooring Company's most popular flooring service areas. Prairie Village, part of Johnson County, is noted for its parks, coffee shops, and restaurants. It has a sparse, small town, feeling and is known for the highly rated schools in the area.
Prairie Village KS Real Estate
Prairie Village is conveniently located near the Country Club Plaza, the T-Mobile Center, Arrowhead and Kauffman Stadiums, the Nelson Atkins Museum of Art, Union Station, and the Kansas City Zoo. The University of Kansas Edwards Campus, Johnson County Community College, and the University of Missouri-Kansas City are all nearby, as well as a range of educational options.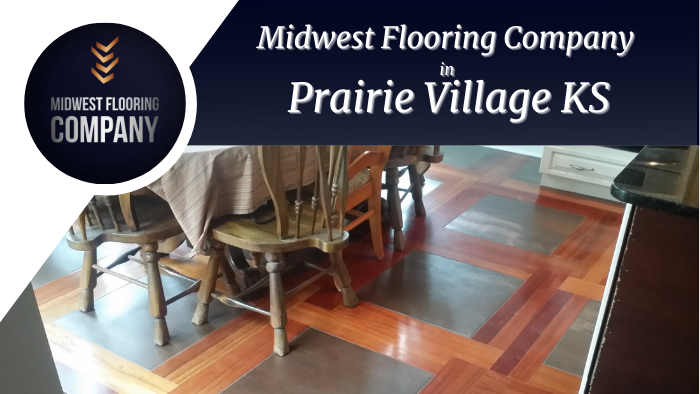 Prairie Village, with large tree-lined streets and charming architecture, is beloved for these features, however as these homes age they require maintenance to retain or keep improving their property value. Especially in Prairie Village ks, where the housing stock is nearing a century old, some hardwood floors just can't be saved. When maintenance hurdles become too high to overcome, installing new floor seems the safest, most cost-effective tack.
Local Prairie Village Flooring Installation
As you might expect, our Prairie Village flooring installers have worked on a variety of projects for our neighbors. Prairie Village condominiums, apartments, single-family homes, and commercial storefronts are among Midwest Flooring Company's flooring clients. Our experienced installers in Prairie Village have done everything from complete single-family home installs to town homes to local businesses.
In fact, our very first Home Depot Lifeproof Luxury Vinyl Plank flooring installation was in Prairie Hills, located South of Mission Hills on West 73rd Ter.
Your Local Praire Village Flooring Installer
In a close-knit community like Prairie Village, news travels quickly. As a result, as our local flooring company develops month after month, our Prairie Village clients continue to promote and suggest Midwest Flooring Company Installers to neighbors and friends via Nextdoor or Facebook Groups.
Prairie Village is still one of Midwest Flooring Company's busiest Kansas City flooring service communities. Get a free flooring estimate in Kansas City by contacting us right now! Call us at (913) 808-5383 if you have any questions.
Local homeowners, understandably, like the convenience of scheduling and paying online, as well as the high level of quality that our Prairie Village flooring teams provide.
In this extremely popular Midwest Flooring Company Kansas City area, our Prairie Village flooring installers have installed some outstanding floors. Overland Park's residential properties, like Prairie Village's, range from single-family houses to multi-unit condominiums.
Additionally, the neighboring area, Mission Hills, is home to a number of luxury apartment complexes, famously expensive multi-million dollar mansions, and is one of Kansas City's hottest real estate markets. One of the neighborhood's nicest areas includes their historic downtown.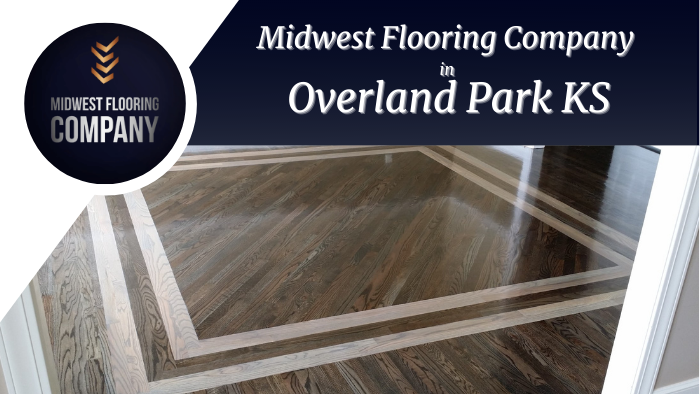 Residential Flooring In Overland Park
Quick one-room remodels or whole house transformations are popular laminate and luxury vinyl flooring projects. Our Overland Park installers are undeniably proud of the level of customer service and workmanship they are able to give to their neighbors.
As a consequence, Overland Park locals know that our installers have the attention to detail and skill level that no other local flooring contractor can match.
No question, our professional flooring services in Overland Park are some of the most recommended in the neighborhood. From laminate flooring, luxury vinyl flooring, to even quarter round or base shoe in Overland Park, Midwest Flooring Company is the only local Overland Park flooring installer that can offer convenience and quality at a fair price.
As a consequence, Overland Park locals know that our installers have the attention to detail and skill level that no other local flooring contractor can match.
Olathe Flooring Installers
Olathe is a great family-oriented community where Midwest Flooring Company's Kansas City home flooring experts have done a lot of work. It is often paired with the Overland Park region. Similarly, the neighborhood features many of the same characteristics as Overland Park, including a large number of single-family luxury houses, condominiums, and apartment complexes.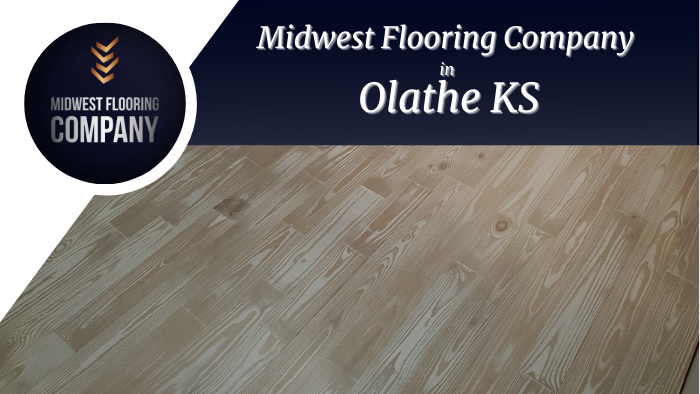 The Best Flooring Installers In Olathe
"Olathe was just voted one of America's Best Cities to Live in a recent report by 24/7 Wall St., an independent financial/business news website! To determine America's best cities to live in, the company reviewed data on the 550 cities with populations of 65,000 or more as measured by the U.S. Census Bureau. Based on a range of variables, including crime rates, employment growth, educational attainment, and housing affordability, 24/7 Wall St. identified America's 50 Best Cities to Live." – olathe.org
Olathe flooring contractors from Midwest Flooring Company have installed laminate, luxury vinyl, and natural and prefinished hardwood throughout the region. Our skilled flooring teams just completed the installation of rigid core luxury vinyl flooring.
Midwest Flooring Company has also installed a variety of higher-end laminate flooring alternatives from local flooring suppliers such as Floor & Decor and LL Flooring.
How Much Is Flooring Installation Cost Per Square Foot?
To assist address that question, we've compiled a list of statistics gathered over the course of our decades of running the top home improvement services in the midwest. Now let us admit: installing new flooring in your home may be a difficult process if you don't have the appropriate equipment and knowledge. Haven't decided on a product yet? We can start with a general idea before reading more about each category below.
The typical cost of new flooring installation is $6 to $10 per square foot, however depending on the materials used, some homeowners may pay as little as $3 or as much as $18 per square foot. Midwest Flooring Company is the only Kansas City flooring company that can provide you with:
Flat-rate pricing that is both affordable and completely transparent (no surprises)
Installers that are licensed, screened, and insured to work in your house provide with world-class customer service and the industry's greatest quality guarantee.
Not to mention that our award-winning Kansas City flooring crews may be available to begin work within a week.
Midwest Flooring Company will be available whenever you need a great flooring installer in the Kansas City area (at a great price).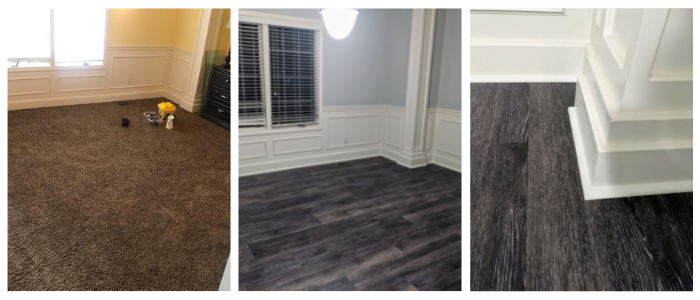 What Does Flooring Installation In Kansas City Cost?
Don't allow hidden costs blow your renovation budget — use our simple calculator to find out what the typical Cost to Remove Flooring is in Kansas City. You've come to the correct spot if you're searching for the 2021 Cost to Remove Flooring with Labor and Haul-Away and how much a contractor may charge.
As an experienced licensed home remodeling contractor, I know firsthand how much various tiers — Basic, Better, and, of course, Best — should cost. The Cost Calculator will give you the most recent cost for Kansas City. Simply follow along and answer the questions to receive a breakdown of how much it should cost for everything from existing flooring removal to base shoe or quarter round trim installation.
Try to budget and additional 7-15% more on top of what our calculator gives out – I.e; difficult configurations, Mechanical area space, the additional complexity of your home will add to the flooring costs. That being said, we may also find easier solutions to get your price lower than your calculation.
Removal & Disposal Of Existing Floor Costs
Costs can rapidly pile up, especially if you are a newbie who has never attempted to Remove Flooring before. I strongly advise you to contact a competent and insured remodeling or general contractor to remove your flooring. Expect Flooring Removal costs to vary across Remodeling and General Contractors — each firm has distinct operating fees and overhead.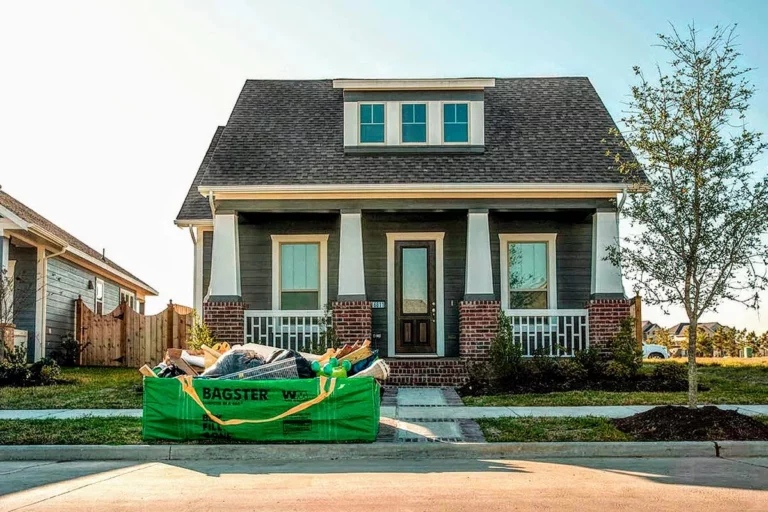 On average, basic labor to remove & dispose of carpet with favorable site conditions costs ~$1.25/square foot~ This would include detaching carpet from tack strip and adjacent surfaces. Cutting carpet into haul able pieces. Removing worn carpet pad and tack strips. Removing all debris from home and dispose of legally. This would also include the obvious, such as, area preparation and protection, setup and cleanup. Typically, we will be able to haul everything away in our trailer, but if it is a large project, we may fill a portable Bagster to be hauled away.
Repairing Or Leveling Uneven Subfloor Costs
Now, some subfloor may require leveling, but typically only if the existing floor feels uneven. Regardless, our professionals will inspect and reinforce loose panels to reduce squeaking free of charge and let you know if any additional needs that are discovered. Whether that be replacing sheets of wooden subfloor or using a leveling compound on a cement basement, we have you covered.
Our experts will examine everything prior to install so you are fully aware of any necessary prep work before it is taken on. Typically, these minor repairs range from $2 to $25 per square foot, but can be even beyond in rare circumstance.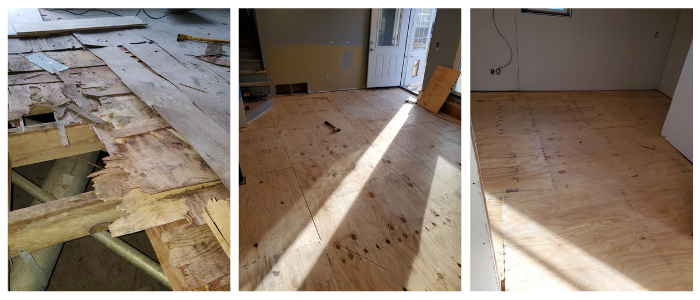 Luxury Vinyl Plank Or Tile Floor Installation
Ah yes, if you require a low-cost, long-lasting, and easy-to-install flooring material, vinyl flooring may be the best option for you. Vinyl flooring comes in a wide range of colors, patterns, and styles, beyond imagination. Of course, it is water resistant and that means it can be used in every room of the house – including kitchens, bathrooms, and basements. It may be connected to your favorite substrate or floated over concrete. Midwest Flooring Company installs more LVP and LVT than any other product and we believe it is perfect for families, especially those with pets!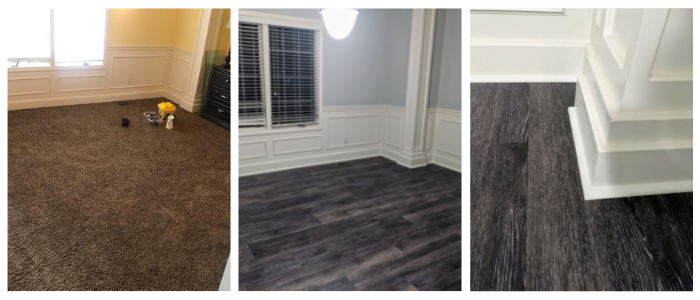 Vinyl flooring is available in a variety of styles, which impact both its appearance and how it is installed. This also has an influence on the cost of materials and installation for your project. Within each kind, there are numerous variants in thickness, quality, and style.
Our Favorite Luxury Vinyl Types - Rigid Core Vinyl & SPC
Rigid Core Vinyl Flooring is the most popular type of vinyl flooring for people seeking for more stability. Luxury vinyl tiles and luxury vinyl planks may have rigid cores for added stability and longevity. This isn't seen in other vinyl or laminate flooring alternatives. This additional layer raises the expense, but many homeowners prefer it since it is simple to maintain.
The solid plank in the core of Rigid Core Vinyl gives it a more substantial and wood-like feel. Because of the diversity of textures, patterns, and colors offered, it is quickly becoming a favorite of many homes. It has the appearance of both vinyl and hardwood. It's more durable to walk on, but it's also more cushioned, providing more comfort and a softer sound.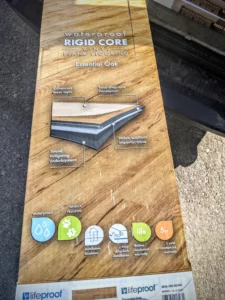 Vinyl with a rigid core is a popular choice for both home and commercial applications. The rigid core vinyl's durability and ease of washing and maintenance are just a few of the advantages. It is completely waterproof, therefore it will not be harmed by moisture or humidity.
WPC and SPC are the two main varieties of rigid vinyl flooring available, with prices ranging from $2.99 to $8 depending on the type. SPC vinyl flooring is slightly more costly than WPC. It's most commonly utilized by homeowners who want to have the look of real wood or stone at a fraction of the cost. It's extremely long-lasting, making it perfect for high-traffic areas and commercial flooring. The stone plastic composite core is highly unbreakable, making it suitable for long-term use.
Luxury Vinyl Plank Floor Installation Cost Breakdown
When it comes to luxury vinyl plank or tile installation costs in Kansas City, the price generally depends on the size and type of work needed. Simple, free floating, luxury vinyl flooring that doesn't require additional underlayment or subfloor leveling is rather straightforward and shouldn't warrant any additional cost.
In like fashion, these simple installs can be easily clicked together and placed directly upon the wooden subfloor. Hence, these simple installations include your base price for any flooring work needed.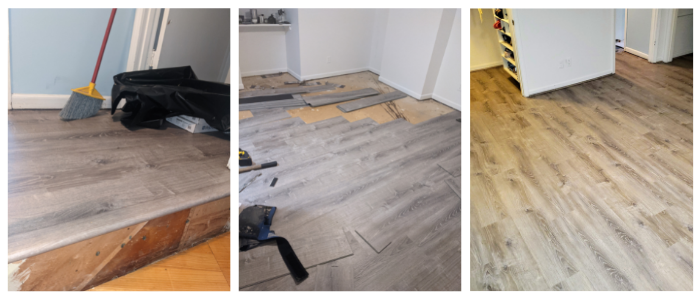 Vinyl plank flooring is simple to put down. It's easy to cut with a utility knife, and it's made to lock together without glue or fasteners, so it's quick to put together. You can expect to pay ~$2.75 per square foot on average for planks thicker than 4mm. However, thinner vinyl planks and felt-backed sheet vinyl take longer and are more difficult to install, therefore they cost $3 to $5 per square foot to install.
Because these materials are less expensive, some consumers believe they are getting a good deal. This is frequently not the case, since installation time & material waste expenses consume any potential savings. Thinner material must be pushed together, the thicker material is easier to install. 
Luxury Vinyl Tile Floor Installation Cost
One of the most popular forms of vinyl flooring is LVT or VCT. Depending on the manufacturer, it can be adhesive-backed, which means it is attached to the substrate and rolled, or click-locked together for a floating floor. Most VCT is simple to install, however your installation costs will be greater if you pick a thinner tile and construct a floating floor. Similarly, expect to spend $2.75 per square foot for a simple installation, or $3 to $5 per square foot for thinner tiles or adhesive-backed tiles plus additional costs for toilet or appliance removal.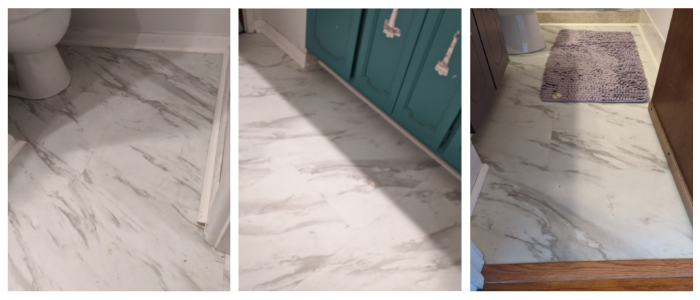 It's one of the simplest types of flooring to put down because it usually doesn't require any glue, but it does require a smooth subfloor. It's even referred to as floating vinyl plank flooring on occasion. It floats over the subfloor's surface rather than being connected to it.
Laminate Vs Vinyl Flooring Installation
Vinyl flooring and laminate flooring are two options for a lasting, cost-effective, and stylish floor covering for your house that you can install yourself. They're also simple to set up. They're approximately the same price. From afar, they appear to be the same. Is there a distinction?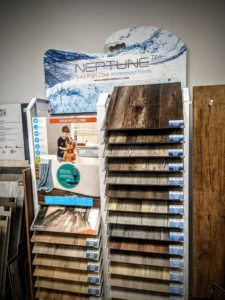 Well, in terms of appearance and installation, laminate flooring is nearly identical to luxury vinyl planks. However, the materials used in each style of flooring determine how well it can withstand moisture. Because vinyl flooring is entirely synthetic, it may be installed almost anywhere.
A fiberboard core is used in almost all laminate flooring. If this core is exposed to water, it will soften and expand because it is made of wood. After drying, the fiberboard core will not revert to its previous size. Additionally, when the core has gotten soggy, the wear and design layers may peel away. Water-damaged laminate flooring must typically be replaced; it cannot be repaired.
Pooled water can be tolerated for a short time on properly installed laminate flooring with tight seams and good baseboards or moldings. Laminate flooring is not a good choice for family bathrooms or other locations where standing water is probable.
Laminate Flooring Installation Kansas City
Laminate flooring is installed via a click-and-lock method, in which the tongue of one board is angled into the groove of an adjacent plank. The first plank is then folded down until it reaches the same level as the other plank. This operation seals the seam by drawing the boards together. Laminate boards are cut with a regular circular saw, a table saw with a fine-tooth blade, or even a hand saw.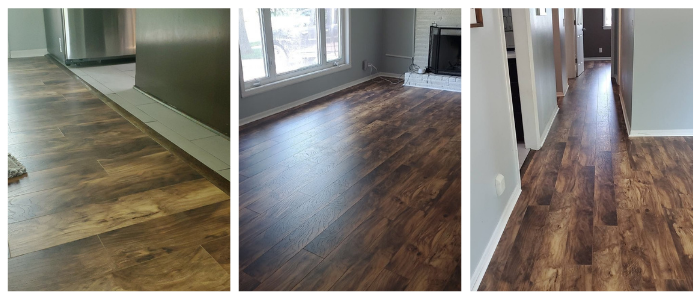 When compared to the wood floors they are meant to imitate, laminate flooring products might seem hollow underfoot. However, when coupled with a foam or felt underlayment, laminate flooring becomes quieter, softer, and more comfortable to walk on.
Laminate Floor Installation Cost Breakdown
Laminate flooring is a multi-layered synthetic floor that is produced and fused in a lamination process to imitate wood, stone, or tile with a photographic layer behind a transparent protective layer. There are several advantages of installing laminate flooring, including its longevity (up to 30 years), lower cost, and ability to tolerate dirt and water exposure.
Installing a laminate floor typically costs between $1,500 and $3,500. The average homeowner spends about $2,250 on a 12 mm thick laminate floor with a sound-reduction underlayment for a 200 sq.ft. room.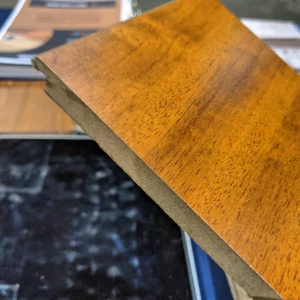 Installation is often exactly the same as Luxury Vinyl at ~$2.75 per square foot, but is determined by underlayment, if necessary, plus additional charges for transitions and, of course, quarter round or base shoe trim.
Premium laminate flooring can lend extra resale value to a home, as long as it is relatively new and in good condition.
Bamboo Floor Installation
Consider the cost and type of bamboo before making your selection. Bamboo occurs in four varieties, two of which are also classified as a separate species. There are vertical and horizontal solid flooring, engineered floors, and strand-woven floors. Solid flooring are also available in an industrial pattern, which may be made with vertical or horizontal applications. Each style of flooring has a distinct appearance and performance. They must also consider other costs.

Engineered bamboo is made out of a base layer of plywood 1 and a thin layer of bamboo on top. This can make it more sturdy in humid regions since the plywood reduces moisture-induced expansion, humping, and warping. However, because of the thin layer of bamboo on top, these floors are generally unable to be refinished, and those that can may only be refinished once or twice, depending on the thickness. Not all engineered bamboo is the same. Some low-cost alternatives have a thin veneer 2 of bamboo on top that does not last long. Others may have a thick and sturdy layer of bamboo on top of a thick layer of plywood. Examine the guarantee on the material to obtain a sense of the product's quality.
Bamboo Floor Installation Cost
Bamboo flooring comes in a variety of price points. This is due to the fact that there are many varieties of bamboo flooring and installation methods. The material costs between $2 and $13 per square foot, while installation costs between $8 and $12 per square foot, for a total cost of $10 to $25 per square foot. The expense of constructing a new subfloor or having additional work done increases the project cost.
Hardwood Floor Installation
Hardwood flooring instantly give character and charm to any area in the house. In fact, most realtors agree that adding hardwood flooring to a property helps it sell faster while increasing its value. There are many various types of hardwood flooring, each having its own charm, color, durability, and character. Regardless of the option you select, these floors should be installed by a professional. Their knowledge guarantees that the flooring are correctly built and will endure as long as possible.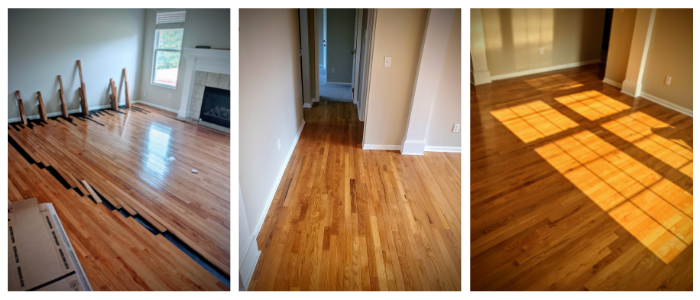 The major benefit of hardwood flooring is that they have a traditional aesthetic that may be enjoyed in a home for many years. Hardwood flooring are extremely durable and can endure busy homes. When it comes to selling a property, hardwood flooring have a proven return on investment.
The disadvantage of hardwood flooring is that it requires a lot of maintenance. The floor may need to be refinished every three to five years. Refinishing hardwood flooring entails additional expenditures. The most significant disadvantage of hardwood flooring is the cost, as you will most likely pay thousands of dollars to furnish your house with the choice.
Engineered Hardwood Or Solid?
Hardwood floors are available in two varieties: solid and engineered. Engineered wood floors are constructed from many layers of plywood, each running in a different direction, and are covered with a hardwood veneer. The flooring are highly sturdy due to the several layers of plywood. They will not expand, buckle, or warp in the presence of moisture and may be put below grade or over concrete.
Engineered wood flooring outlast solid hardwood floors. They are factory finished, which increases the consistency of their surface durability. Engineered woods are less likely to be able to be refinished, however, new finishing processes suggest that periodic resurfacing may no longer be required. When properly cared for, these flooring can endure 50 years or more.
After installation, there is little to no difference between the two floors. Although solid wood floors are less costly, they are more expensive to install. Engineered wood floors are more expensive to buy, but they are less expensive to install. Because of these considerations, the two are roughly identical in price at the end of the project. Certain engineered kinds, such as engineered heart pine, are less expensive than natural heart pine. This price disparity is due to the scarcity of heart pine, which is difficult to get from newer sources. Style choices have also been enhanced.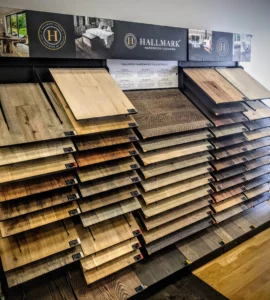 Prefinished Vs Unfinished Hardwood
For residential remodels, prefinished hardwood is typically preferable. If your family is already in the house, prefinished hardwood should be chosen to reduce exposure to chemicals such as VOCs. For new construction or house flips, unfinished hardwood is an option. Because unfinished hardwood must be sanded and stained on the construction site, prefinished hardwood is less labor demanding for contractors. Aside from the extra labor on-site, unfinished hardwood flooring may not be as consistent as prefinished hardwood flooring since the final result is by hand.
Hardwood Floor Maintenance
The upkeep for most hardwoods is the same regardless of size, finish, or wood species. As needed, the floor should be swept or vacuumed without a beater bar and damp washed with a wood floor cleaner. Throw rugs can be used to avoid scratches and scuffs if necessary. If a surface finish is utilized, it may need to be reapplied and buffed every five to ten years.
Clean up spills as soon as possible to minimize moisture damage. Steam mops should not be used on hardwood floors because they might cause permanent damage. Use furniture pads 12 on the legs of any moving furniture items, such as couches, to protect the floor.
Hardwood Floor Installation Cost
The average homeowner pays between $14 and $32 per square foot for installed hardwood flooring. This equates to a price range of $2,800 to $6,400 for a 200 square foot installation of solid or engineered prefinished flooring in your house. For example, installing 200 square feet of hardwood flooring and a new plywood subfloor will cost around $4,017. Installation costs as little as $2,000 for 200 square feet of Nailed Down Prefinished 2-1/4″ Oak hardwood flooring from and as much as $8,000 for 300 square feet of premium Rosewood flooring.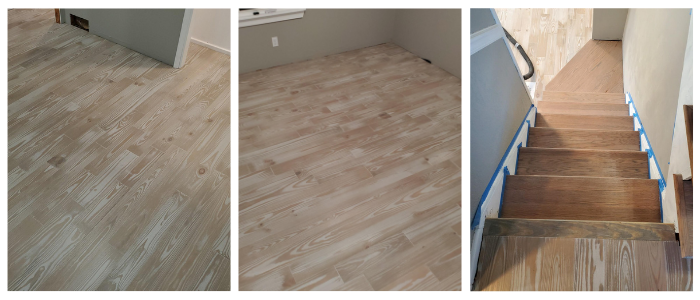 Hardwood floor labor prices typically vary from $3 to $6 per square foot, however some charges may be significantly higher for complex installations. Hardwood flooring installation for spaces smaller than 1,500 square feet takes between one and three days on average for a two-person installation crew. For labor and supplies, the installation of a hardwood floor costs between $6 and $12 per square foot.
Hardwood Floor Refinishing
Hardwood flooring add a refined aspect to a space and improve the home's overall value. However, as time goes, hardwood flooring begins to exhibit symptoms of wear, such as fading and the development of scratches and dents. Refinishing the hardwood material is required to restore them to their original form and sheen. Refinishing entails sanding the surface down below the present finish or imperfections and reapplying a fresh color treatment and top-coat finish. This revitalizes the floor and gives it a new, clean appearance.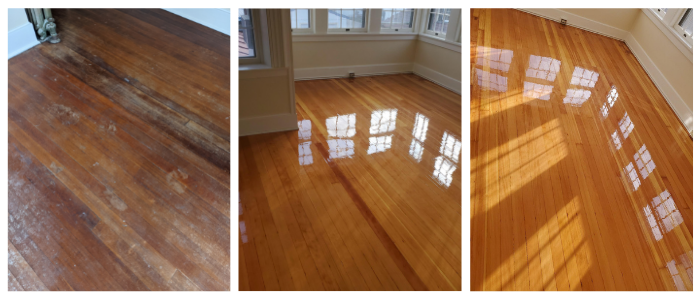 Remove any furniture, rugs, or other items that may be sitting on the floor before beginning the hardwood floor restoration procedure. Following that, the specialist will check the flooring to determine if any repairs, such as loose boards or damaged sections, are required. The floor must next be sanded to remove the previous finish as well as the top layer, which may be damaged, scraped, or have flaws.
After the floor has been smoothed, it will be cleaned thoroughly before beginning the staining process. The expert rubs the stain into the wood with a staining pad or a soft, lint-free cloth until the desired color is achieved. The last stage in the refinishing process is to seal the floor. A final finish is used to protect the floors from outside harm and retain their renewed appearance for a longer period of time.
Hardwood Floor Refinishing Cost
The frequency of usage is the most important element in determining how frequently you should refinish your flooring. The more traffic there is on the floor, the faster it will wear off and the color will fade. There is no hard and fast rule regarding how often you should refinish your hardwood floors since it depends on the finish you choose. Some finishes last three to five years before needing to be reapplied, while others can last much longer.
Keep an eye out for a few warning indicators to determine when the floor will need to be refinished. If you realize that the flooring is no longer as gleaming as it once was, you may begin preparing for refinishing. After a few years of use, the floor will have scratches, dents, and holes from items that may have fallen or been pushed over it. One or two scratches aren't a huge problem, but if the floor begins to lose its luster as a result of them, it's time to refinish it and restore its original luster.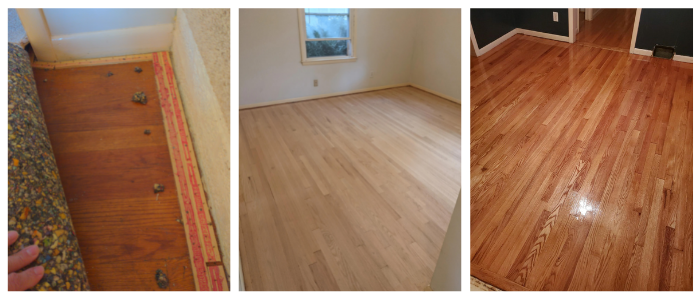 The national average cost of refinishing a 200 sq.ft. hardwood floor is between $800 and $1,600, with most individuals spending approximately $1,200 to clean and sand an oak floor, stain it, and add a wax finish. At the low end, you may restore a 200-square-foot cherry hardwood floor and apply an oil-based finish for $600. At the high end, you may spend up to $3,100 to restore a 200-square-foot mahogany hardwood floor with 15 steps using a dustless technique, finish it with a non-volatile organic compound finish, and color it.
Base Shoe Or Quarter Round Trim?
Wood shoe molding and wood quarter round are quite similar. The only distinction is that a quarter round is shaped like a quarter circle, whereas shoe molding is shaped like a quarter of an ellipse. This trim is used to conceal gaps at the baseboard's bottom or as a decorative element in architectural elements. Quarter round is less than an inch thick on average. It is utilized as a decorative element in the construction of a design centered around a fireplace or other architectural elements. If there are gaps to be concealed, quarter round installation is utilized at the baseboard's bottom edge.
Quarter Round Or Base Shoe Molding Cost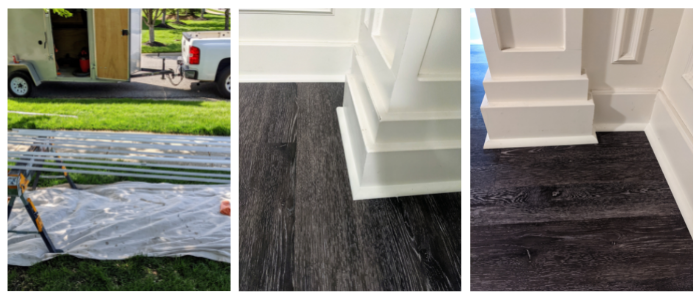 Labor typically includes removal by scoring the trim's perimeter where it is bonded to the surrounding surface (s). Pry the trim away from the surface without harming the surrounding surfaces, finishes, or hardware. Measure, cut (1 miter and 1 coped end per section), and finish nail molding. Patch and smooth nail holes, and caulk edge gaps if painting. Planning, equipment and material procurement, area preparation and protection, setup, and cleaning are all part of the process. This sort of trim costs between $0.54 and $3.84 per linear foot. Shoe molding will cost between $0.65 and $1.57 per linear foot.
Kansas City Flooring Resources
Midwest Flooring Company flooring clients in Kansas City are welcome to complimentary design consultations with Floor & Decor at no charge. Thankfully, their expertise will help guide the often overwhelming process of selecting the ideal product.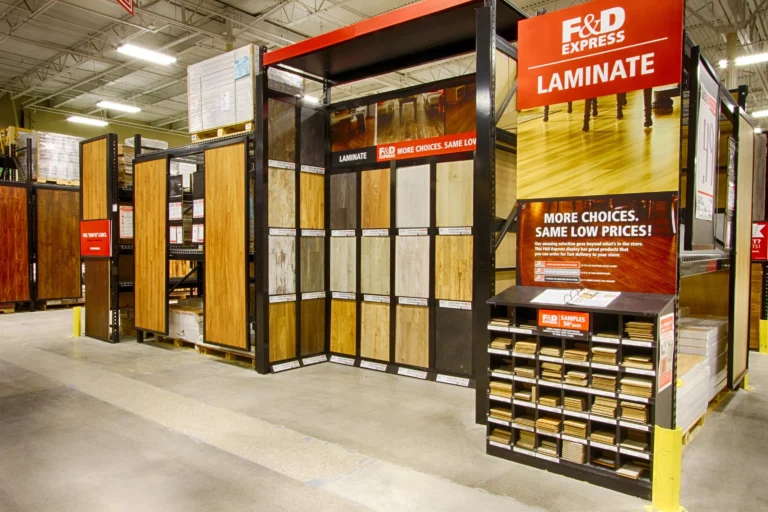 FREE Design Consultations at Floor & Decor
Are you looking for a local Kansas City Floor & Decor store?
When it comes to high-quality home flooring, Floor & Decor is unrivaled. Indeed, Floor & Decor provides a wide range of high-quality laminate, luxury vinyl, ceramic/porcelain tile and hardwood flooring alternatives. But it's the exceptional customer service that sets this fantastic flooring company apart.
Floor & Decor store employees are some of the most knowledgeable, friendly, and helpful people in the residential and commercial flooring industry.
Not to mention their outstanding flooring design specialists.
That's why, with every flooring project, we provide a complimentary flooring consultation from a Floor & Decor specialist.
Whether you're in Overland Park, Prairie Village, or Olathe, Midwest Flooring Company and Floor & Decor take the stress out of picking Flooring products.
Whether in person, virtual, or over the phone, your dedicated Floor & Decor designer will guide you to the product that fits your wants and your home's needs. Get your online price quote today!
What About Choosing Flooring Products?
Choosing the right flooring options for your house may be a difficult process. It's not pleasant looking through floor samples and hoping you pick the correct one.
Midwest Flooring Company, thankfully, has made selecting the ideal flooring product easier than ever. We've developed a way to totally streamline the flooring design process, from Luxury Vinyl to Laminate to Bamboo to Hardwood.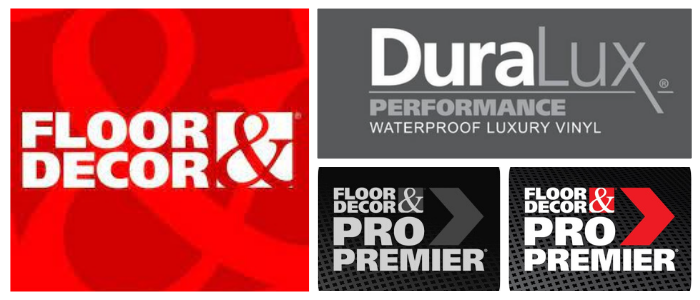 Duralux LVP from Floor & Decor Overland Park KS
(913) 218-2276
7601 E Frontage Rd, Overland Park, KS 66204
NEW and exclusive to Floor & Decor, DuraLux is perfect for the heavy traffic areas in your home and has a durable rigid stone-based core that … Read More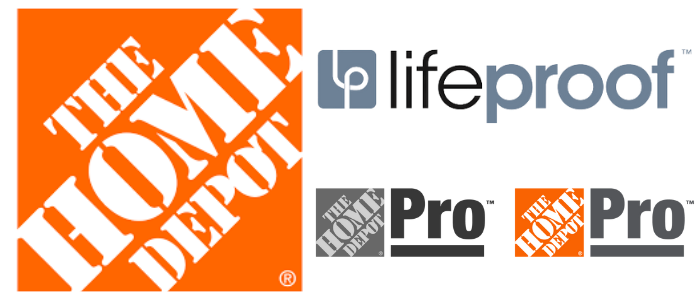 Lifeproof LVP Floors from Home Depot
(913) 648-7811
9600 Metcalf Ave
Overland Park, KS 66212
Worried about wear and tear? Lifeproof includes innovative technology that resists stains and scratches. Plus, their vinyl flooring has an Ultra-Fresh treatment … Read More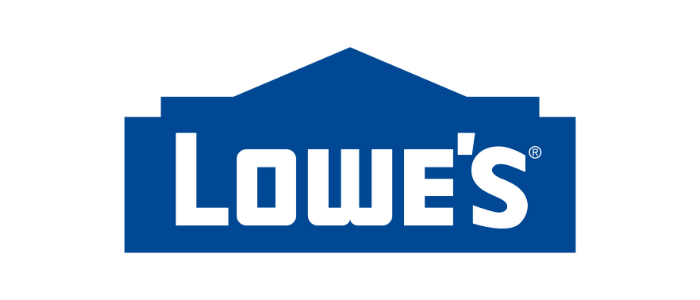 (913) 218-2500
7001 W 95th St, Overland Park, KS 66212
This isn't your traditional flimsy LVT. Matrix with Advance Flex Technology is designed to be more rigid than traditional LVT. Why does that matter? Read More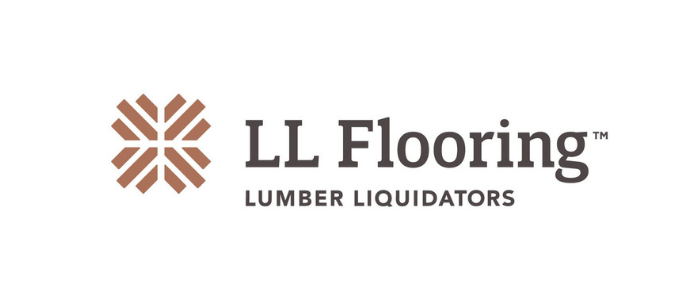 (816) 548-1724
2618 NE Vivion Rd, Kansas City, MO 64119
Waterproof vinyl flooring is a great fit for any space that might get messy or wet. Find popular waterproof vinyl plank flooring options at LL Flooring. Read More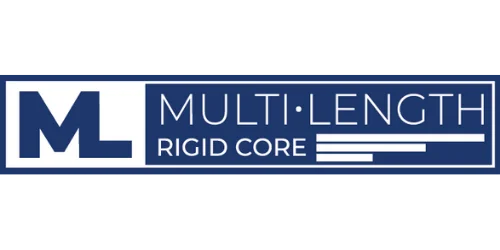 Multi-Length Rigid Core LVP from The Masters Craft
(913) 495-9663
9108 Bond St, Overland Park, KS 66214
Get the most natural wood look rigid core flooring. Multi–Length Rigid Core has wood like texture, multiple lengths, and few repeating patterns. Read More
Natural Solid Hardwood Products
Consider unfinished hardwood flooring to be a canvas. You have complete control over how it appears.
When you use unfinished hardwood in a home or commercial project, you'll have the most freedom to customize your floor to your exact specifications.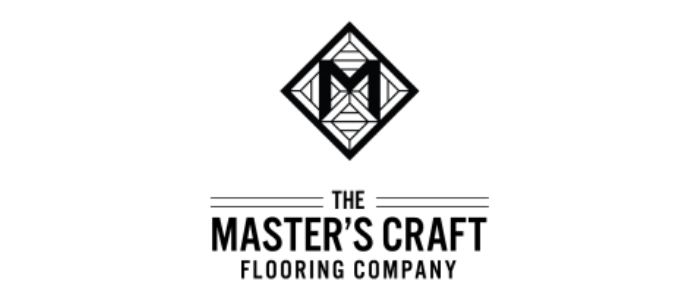 "It may seem like work, but it's the very best kind of work. It's the most satisfying work I feel like a person can do, is serve others" – Mark
Although not open to the public, our go to resource for natural hardwood products. Visit their website to read more about unfinished hardwood products.
9108 Bond Street
Overland Park, KS 66214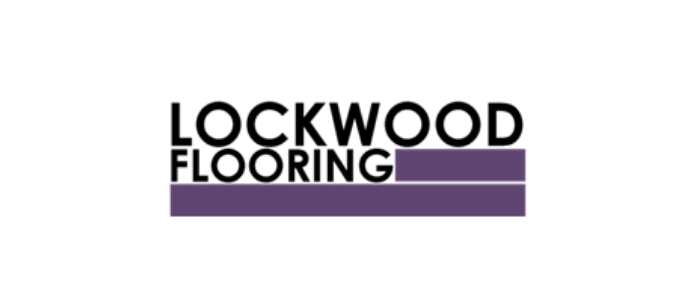 The leader in wholesale distribution of quality hardwood flooring and installation products in the Midwest Region for more than 35 years!
Wholesale Only, Not Open to the Public
Lockwood Flooring is a 'To-the-Trade' only company and does not sell to the public.
14925 W 99th St
Lenexa, KS 66215
Our Local Kansas City Flooring Service Areas
Blue Springs
Bonner Springs
Fairway
Gladstone
Grandview
Kansas City, KS
Kansas City, MO
Independence
Leawood
Lee's Summit
Lenexa
Merriam
Mission
Mission Hills
North KC
Olathe
Overland Park
Parkville
Prairie Village
Shawnee
Monday: 8:00AM-6:00PM
Tuesday: 8:00AM-6:00PM
Wednesday: 8:00AM-6:00PM
Thursday: 8:00AM-6:00PM
Friday: 8:00AM-6:00PM
Saturday: Hours Differ
Sunday: Hours Differ