Beautiful Hardwood Floors
Wood Flooring Installation Kansas City | Hardwood Floor Sanding & Finishing
Ready For Your Free Estimate?
Let It Be Any Hardwood Flooring Installation and Refinishing, We Are Here to Help!!
We will take care of the process for wood flooring installation Kansas City or hardwood floor refinishing Kansas City. We'll sand down your old floors and apply a new finish that will bring out the beauty of the wood and give your home a fresh new look.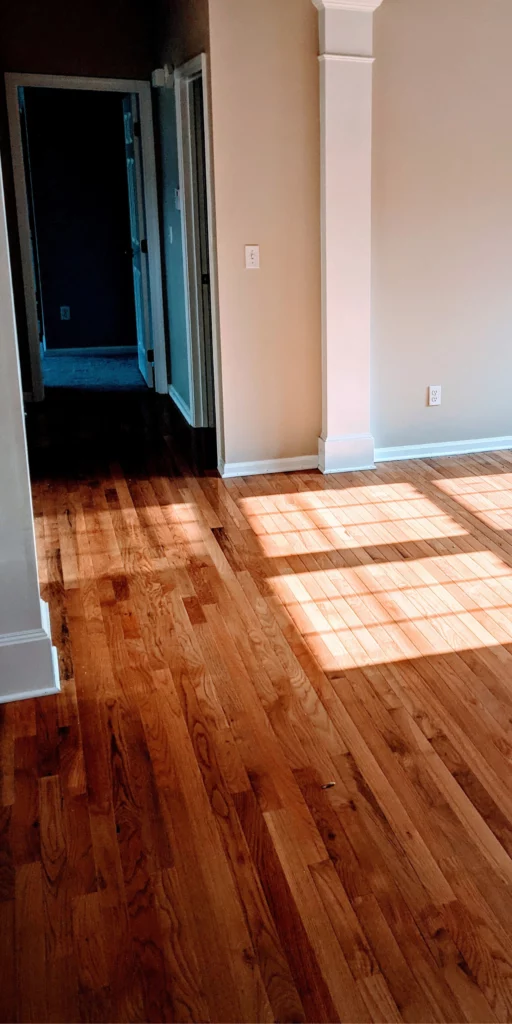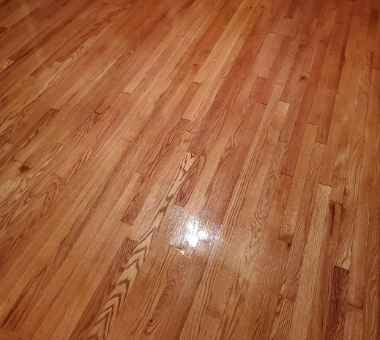 Floor Sanding & Refinishing
The Midwest Flooring Company is your friendly, neighborhood hardwood refinishing company. Our NWFA-certified installers have the know-how to combat every floor issue imaginable, from dings and scratches to water rings and scuffs. We can take your old or faded floors and restore them so they look as good as the day you first put them in!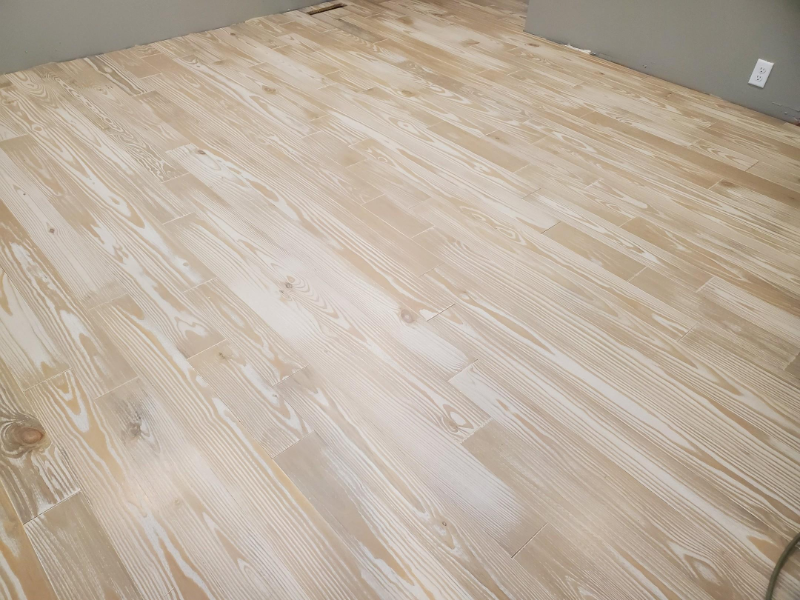 Engineered Wood Flooring Installation Kansas City
Engineered wood flooring is a variant of hardwood flooring with the main difference being that the floor is not 100% solid wood. The top layer/surface is real wood and is the only layer people will see when it's installed. The lower multiple layers are made from other wood-derived materials. These can vary considerably although it will often be things like timber and board mixed and glued together.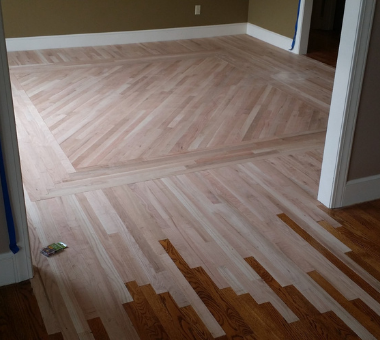 Lace-In/Extend Wood Floors
A lace-in consists of matching the color and grain pattern and then jointing and joining the two boards to create one solid floor. For example, if there is an existing hardwood floor, then the new wood floors would be adjoined and joined to create one solid surface. The main difference between a lace-in (continuous) and a normal installation is that you must match up all of the colors in order for it to work properly and refinish the entire surface.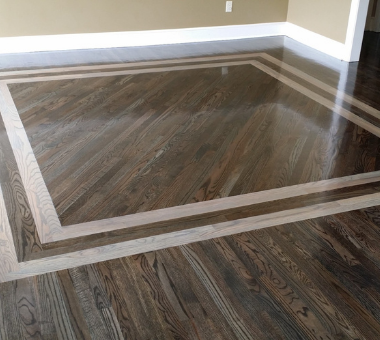 Unfinished hardwood floors are like a blank canvas: you can make them whatever color, texture or design suits your needs for your home or business space. 
With all these options and variables there are endless custom possibilities when it comes to deciding on what finish you want for your next project.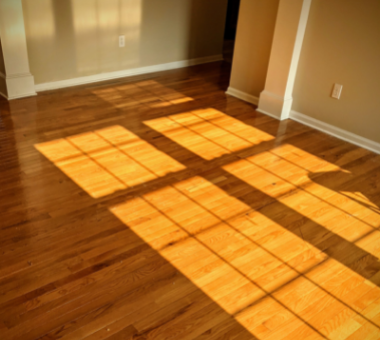 As the name implies, pre-finished hardwood floors are finished in a factory setting before they're delivered to your door.
Pre-finished planks are a great way to ensure that you know exactly how your flooring will look prior to installation by viewing samples.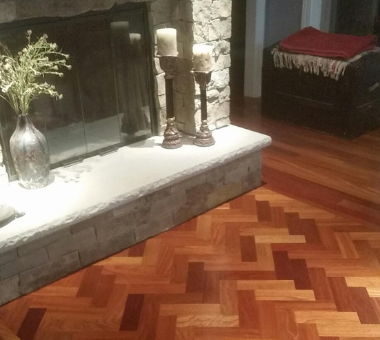 Do you want to make your fireplace look like it was built on top of hardwood flooring?
This fireplace has been undercut so that it appears as if the floor boards continue underneath your fireplace. This creates an amazing effect and is a great way to make your room look like it was always meant to be this way.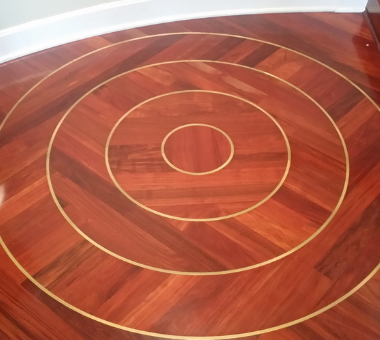 Nothing is more stunning in a wood floor than custom made medallions. Midwest Flooring Company recently completed this Brazilian Cherry floor in Olathe, Kansas. This homeowner wanted something special for their entryway and family room, so they went with a large circular medallion. We can take your own design ideas to turn it into something just for you that will really stand out!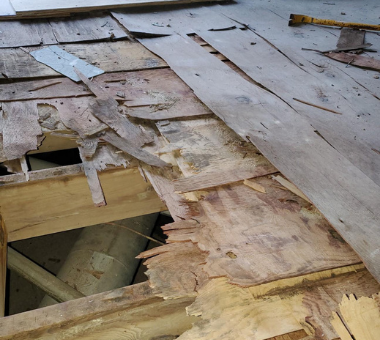 Subfloor Leveling & Repair
Do you have subfloor that is suffering from water damage?
We offer the best in flooring repair and installation. Our team of experts will come to your home and fix any issues with your floors. Whether it's wood, vinyl or laminate – we do it all! 
Frequently Asked Questions
Are your floors in need of some love?
When you choose Midwest Flooring Company, you'll be getting more than just a floor – you'll be getting an expert team that will work with you from start to finish on your project. Need an estimate?